Letter from Canada
Groundhog days
There are more dignified ways to start a new life abroad.
I was all set to leave my stopover hotel in Ottawa to head to the student halls that would be my home for the next year, but my hotel had other ideas. More specifically, the set of double doors at the exit, which seemed to be sadder to see me go than my family had been.
I would open one, start to drag a suitcase through, and it would close, normally pushing me and the suitcase out the door. I would finally get one through, and the exit door would close. I would then have to type in a never-ending code to open the first door again. Pressed the exit button, which opened the second door. I began dragging the suitcase, and it would close. The process repeated.
I feel like I'm having a mental breakdown just thinking about it.
I soon attracted a leaving crew, a combination of staff members and the general public. There must've been about seven of them helping me just get my suitcases through the door. The Canadian custom, lovely but incredibly embarrassing.
I finally got into my Uber, suitcases and bags intact.
I felt sick.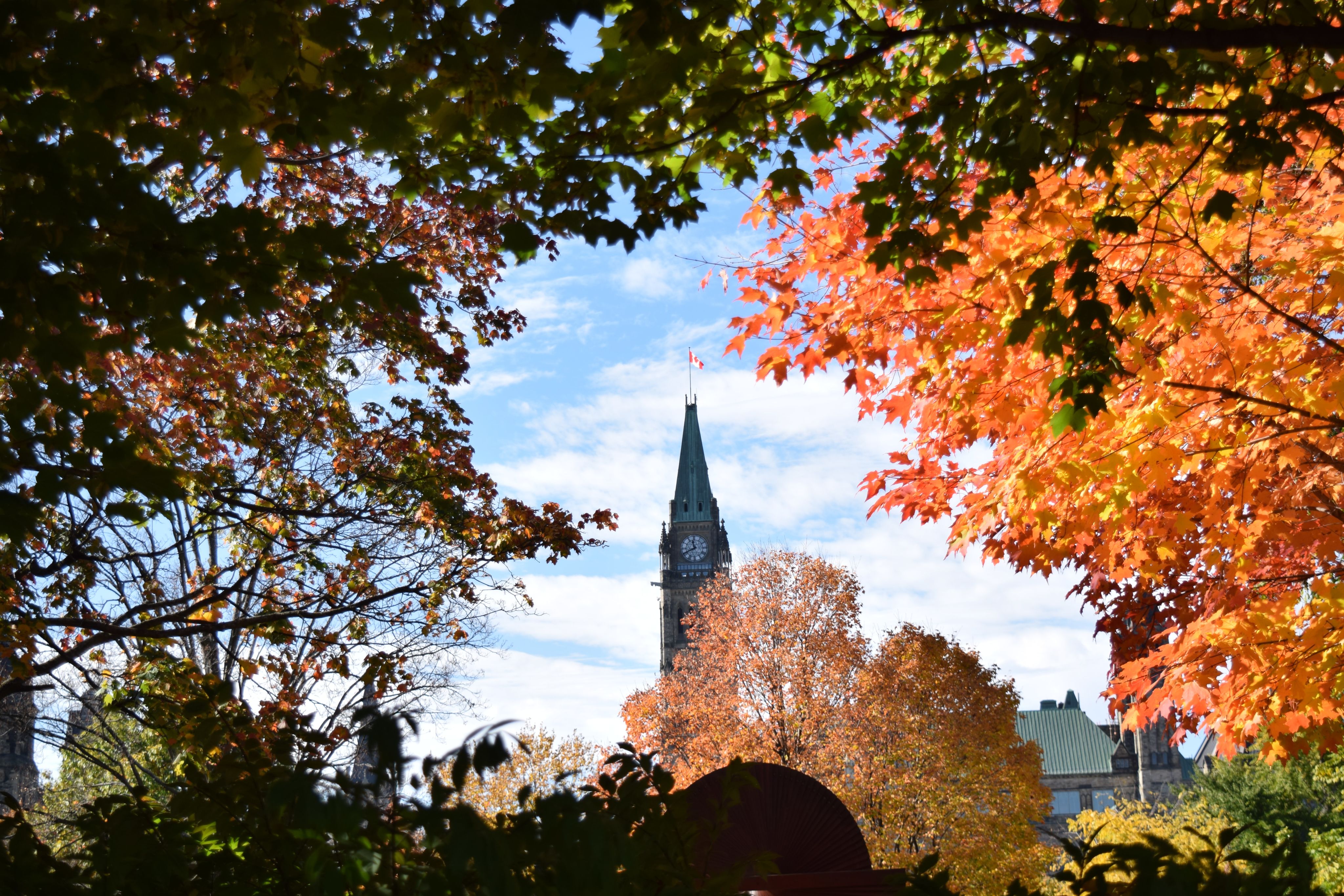 I think I went through every reason why I shouldn't be doing this.
Why would I move to Canada? By myself?
It's going to be cold.
I'm not going to make any friends.
I'm going to get lost.
I don't know where to shop.
What if I get sick?
What am I going to do?
What if I don't like it?
My train of thought was interrupted by the Uber driver. He started up a conversation about where I was from, and we talked until we reached the university.
I thought driving through it would make it feel smaller, but the buildings were just as tall, just as many, and just as big.
I was dropped at the curb with my belongings and greeted by a student rep in cowboy hat and boots. She pointed out where I needed to get registered, and walkie-talkied three boys to come and carry my stuff over to my room.
Quite a welcome.
Item 1 of 4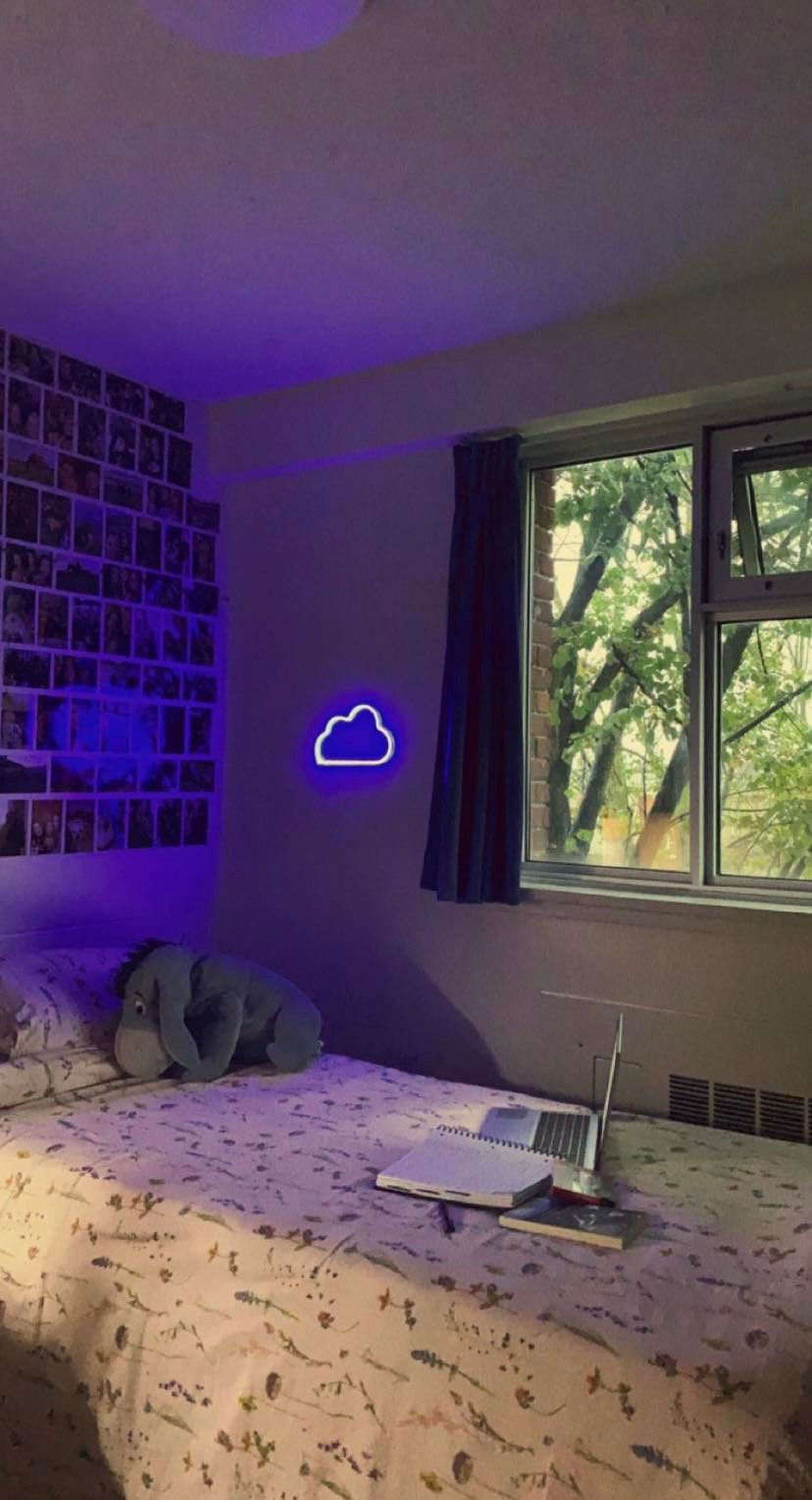 I was lucky enough to get a single room, or at least sounded desperate enough for one in my accommodation form. As much as I want to embrace the Canadian lifestyle, I don't think I could've coped with having a roommate.
It was much larger than I imagined. I'm on the fourth floor, pointing onto the courtyard, but most of it is blocked by a big tree which takes up most of my window view. I have a double wardrobe, a set of five large draws, and a big desk. All lovely, but the bed leaves something to be desired. It is a single bed, against no walls, with the hardest, slipperiest mattress I have ever seen. A recipe for a bad back and waking up to sheets, duvet and pillows on the floor, abandoning me.
Despite the bed, I really love my room. Especially now its decorated. It doesn't quite feel like home yet, but it is comforting. It feels like my space.
A Canadian norm, which I am still getting used to, is a 'can-mate'. You can imagine my shock when I thought I somehow managed to score an ensuite, only to open a door and see another one in front of me. I knew I was going to be sharing a toilet, but I didn't think it would connect our rooms.
Luckily, my can-mate has turned out to be one of my closest friends. Her name is Loanne, a French exchange student. We use our toilet as a connecting door into each other's rooms, like being in an adjoined room in a hotel.
We began to explore the university together, our first stop being the Carleton Bookstore. I've never seen anything like it. Hoodies, tracksuits, mugs, hats, baby socks, mugs, stationary, snacks – you name it, its in that shop with 'Carleton' slapped over it. Anything but a dog jumper, the only thing I would've bought out of the overpriced shop.
After that, we made our way to the canteen, another thing I'm still getting used to.
All students in residence are part of a meal plan, or as I describe it, access to an all-day buffet. The canteen is filled with food stalls; pasta, paninis, grills, salads, pizzas, and omelettes, plus vegan and two different cuisines which vary every meal, every day. On most of them, you tell the staff behind the stalls exactly what you want, and they make it. The others you pick what you want out of the options. There are also several drink machines similar to what you'd find in Pizza Hut or Nando's, with every flavor of Coke, Sprite and Fanta you can imagine. This is as well as the juice, flavored milk and coffee machines.
What a lifestyle.
Over the last few weeks we have been exploring campus, but I think it will take the full year to actually walk all the way round it. One of my classes is in room 4499 – the 499th room on the fourth floor of the Mackenzie Building. Crazy.
The campus is beautiful. We're quite out of the way, but it is worth it to be surrounded by so much nature. The Rideau Canal borders the campus, and there are huge amount of greenery, plus groundhogs and squirrels.
It makes you forget that you are in the capital of Canada.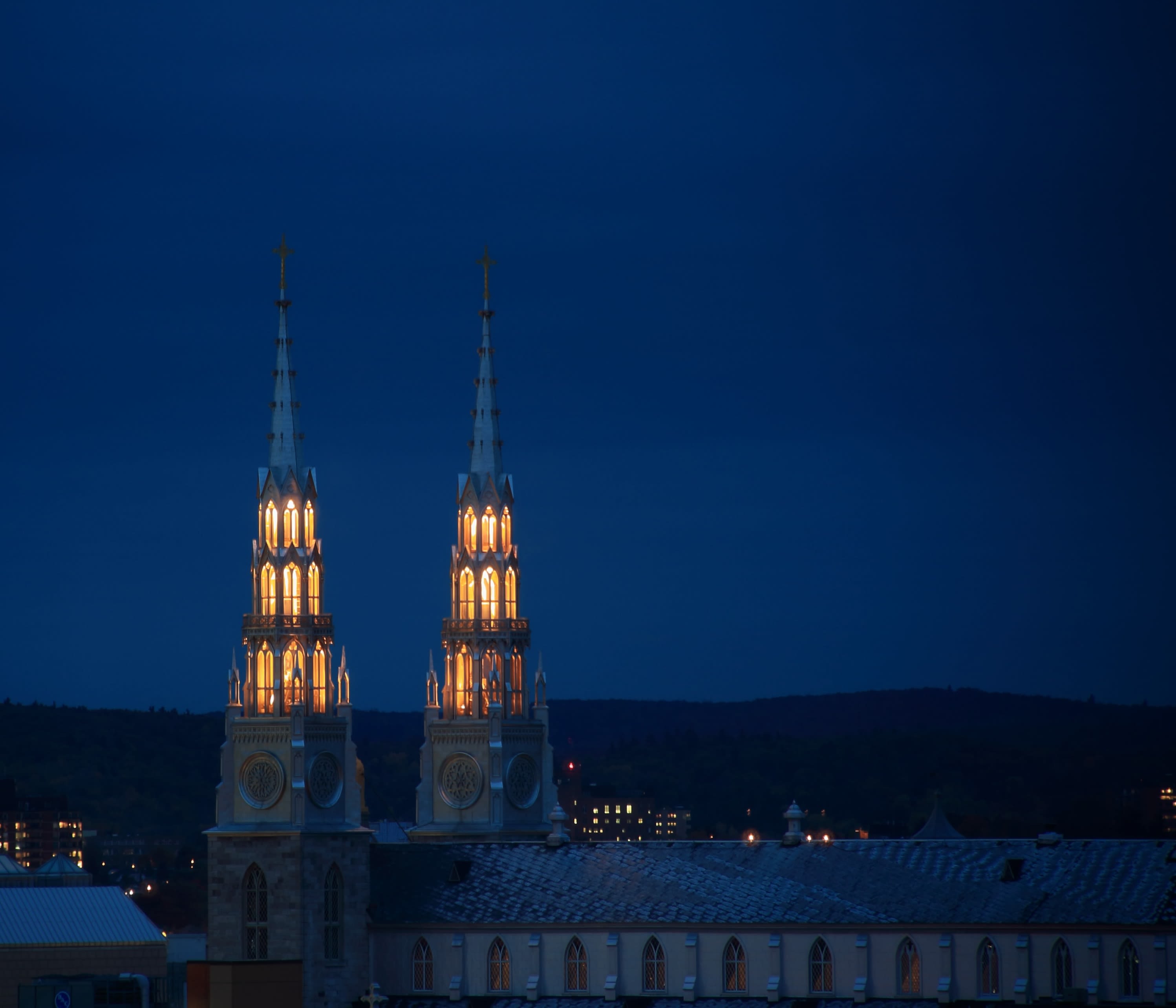 I went to my first gridiron game, to see the university team, the Carleton Ravens. I left traumatised. I have never seen such a violent game. Grown men pushing each other over and layering themselves on top of the poor lad who was knocked down. I watched four men come off for medical help before the end of the game.
We did win, though.
I also visited Carleton's 'Butterfly Show', a conservatory in the biology building filled with beautiful plants and an uncountable number of butterflies. It works as a breeding program, run by students. Armed with half an orange, I met so many coloured wings who each took their turn on the snack.
I started my lessons a couple of weeks ago, my courses an odd combination of relevance to my home studies and things I want to learn about. I take a gender studies course, a course about Ottawa, and literature courses about sexuality, Indigenous heritage, and children's books.
I really love my courses, they're interesting and a chance to learn something that I couldn't at De Montfort. The workload from them, however, is draining. It feels constant. Luckily, I'm still somehow really enjoying them, and the work is beginning to feel more enjoyable than a burden.
I'm getting used to being in lecture rooms, as they have been online at De Montfort since I started in 2020. Big rooms full of students, where speaking feels intimidating but so many minds responding to you feels validating. Everyone wants to learn, and it's quite cool to be a part of it.
I'm settling into university well. I'm used to the accents, although its mine which is the most unusual around here. Everyone I open my mouth to asks me where I'm from, with guesses ranging from Wales to Australia. Some people think I'm lying when I say I live in England. It's rather unbelievable how many friendships have started from a conversation about my accent.
Exploring campus (while getting lost in the underground tunnels), classes, and making friends have taken up most of my time so far, but exploring Canada is next on the list.
I can't wait to tell you about it.
Read Grace's first Letter from Canada here.
Additional photographs by Asif Ali and Kishore Uthamar on Unsplash.